Furze Entertainment has talented and experienced entertainers, suitable for any event.
We are happy to help make recommendations of extras that will make your party the most memorable for years to come!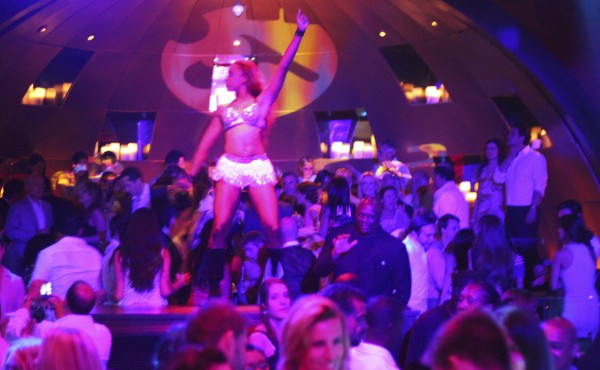 DJs, Dancers & Performers
Whether you are looking for a DJ, M/C, club dancers, fire dancers, belly dancers or any other form of performers and entertainers, Furze Entertainment has the right fit for your event to wow your guests.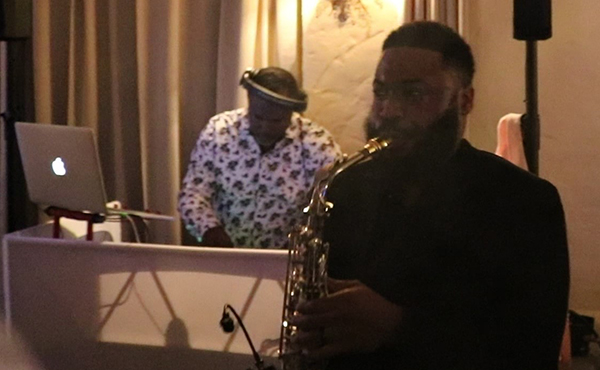 DJ Fusion
Impress your guests with our dynamic DJ Fusion! Enhance your event with a Saxophonist, Percussionist, or a Live Band playing alongside your DJ, to create a memorable performance.
Musicians & Live Bands
From the sounds of our sweet island Bahamian bands, steel drums, percussionists to pianists, soloists, Top 40 bands, saxophonists, and more, Furze Entertainment has a vast network in place to find the right live music for your event needs.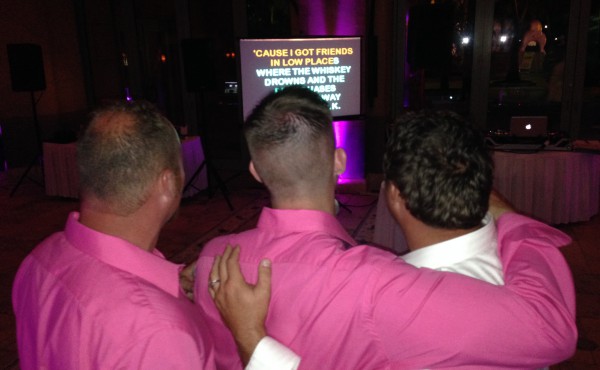 Karaoke
Ready for a fun, interactive night with your friends and family? Karaoke is the perfect way to spice things up, get your guests to let loose, and create a party atmosphere with an energized vibe.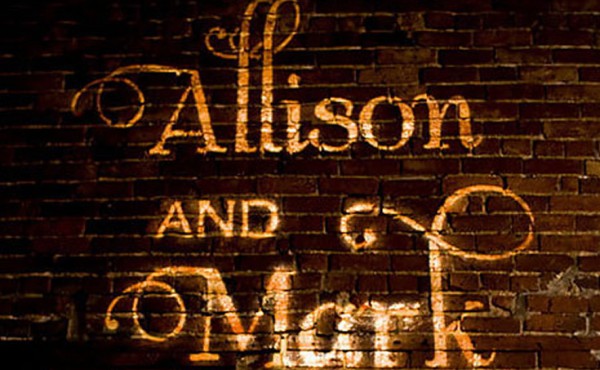 Custom Monogram
Amaze your guests with a custom image projected onto the floor, stage or wall of your event location to add that special touch to your party and create lasting memories.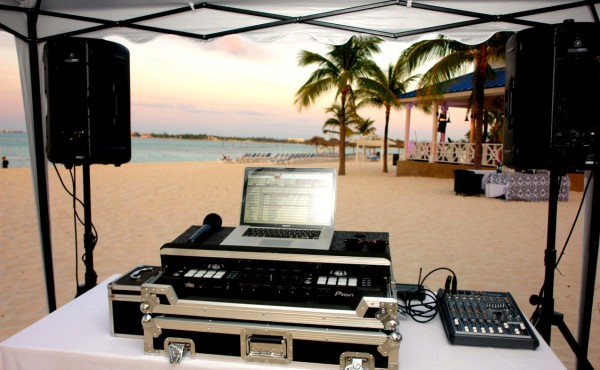 AV Equipment Rentals
Whether you want to play a slideshow, feature a video, or make a presentation, Furze Entertainment will cover all your audio visual needs. Just let us know what you need, then sit back and relax!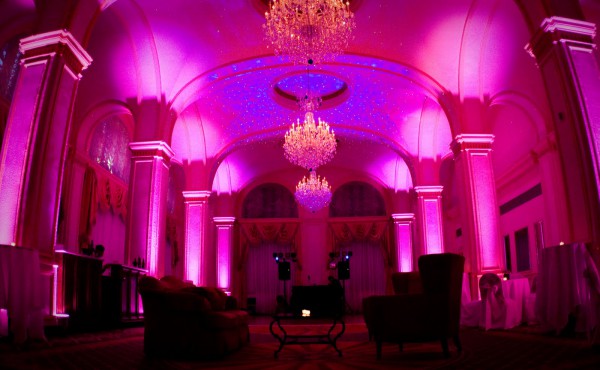 Wireless Uplighting
Add wireless uplighting to your event to complete the décor with a touch of understated elegance. These finishing touches will create the perfect ambience sure to make a lasting impression on your guests.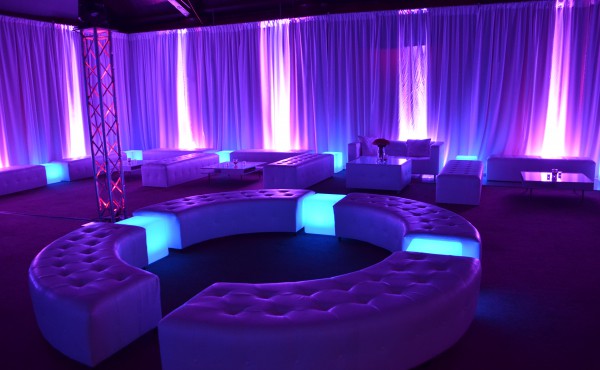 Party Lights
Looking to dazzle your guests and make sure your party is the one to be remembered for a lifetime? We will create the right ambience to differentiate your event and get your guests on the dance floor all night.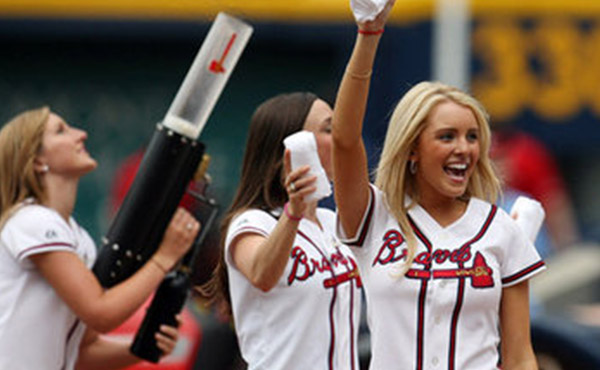 T-Shirt Launcher
T-Shirt Launchers aren't just for concerts, parades and sporting events. Create super hype at your event by jetting out a branded t-shirt.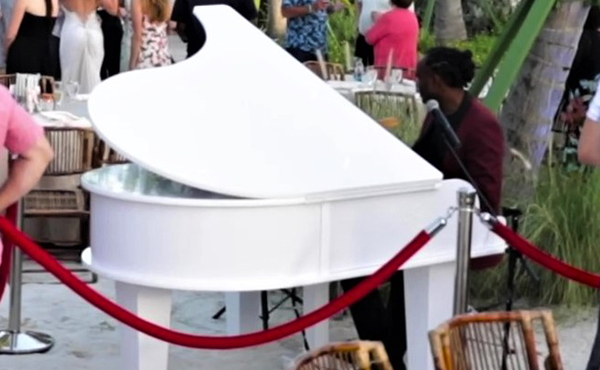 Digital Baby Grand Piano Rental
Create a truly magical ambiance with our luxurious digital baby grand pianos. Perfect for wedding ceremonies, corporate events, cocktail parties and more! We offer two sizes, available in glossy white.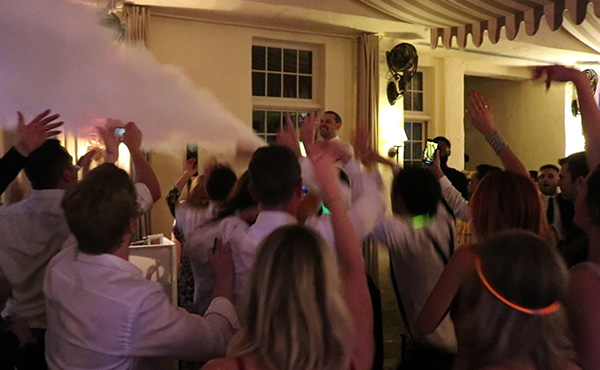 CO2 Cannon
Party like a rock star! Cool off your guests or create stunning visual effects with our CO2 Cannon.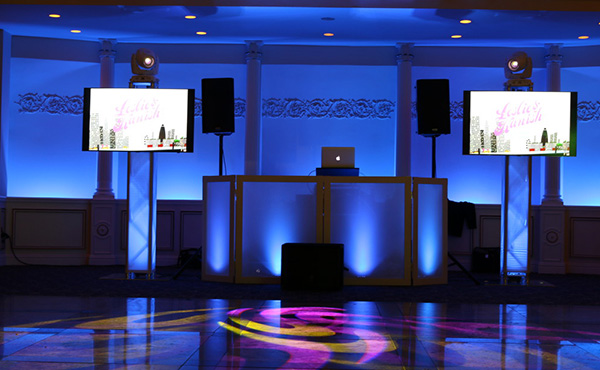 55" LED TV Displays
Stroll down memory lane with old photos or flash moments of your celebration on our vivid 55" LED TV displays. Present a photo montage, video, candid pics from your event or even photo booth pics.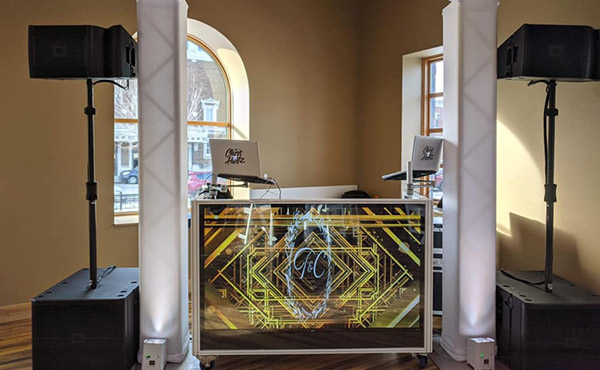 55" Flat Screen TV Video DJ Booth
Wow your guests with the biggest visual impact possible with our 55" Flat Screen TV Video DJ Booth. Perfect for any event – display video, photo montages, monograms or branding, all while the DJ is spinning.
Photo Booth
Spice up your event with our Interactive Social Media Air Photo Booth. Snap and share Boomerangs, GIFs, Photos and Video on social media. Guests can email, text or airdrop. We also offer customized screens, branding, filters, frames, emojis, backdrops, greenscreens, live or digital props and your own custom on-line gallery.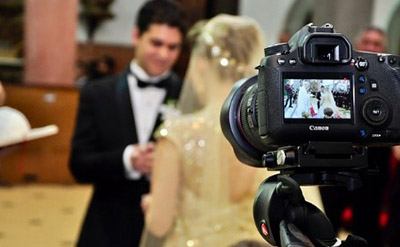 Wedding & Event Videography
We capture brilliant and memorable moments of your wedding day or event, creating highlight videos, ensuring that we film all your most vivid memories. After your event, we carefully edit the footage to recreate the magic of your special day.